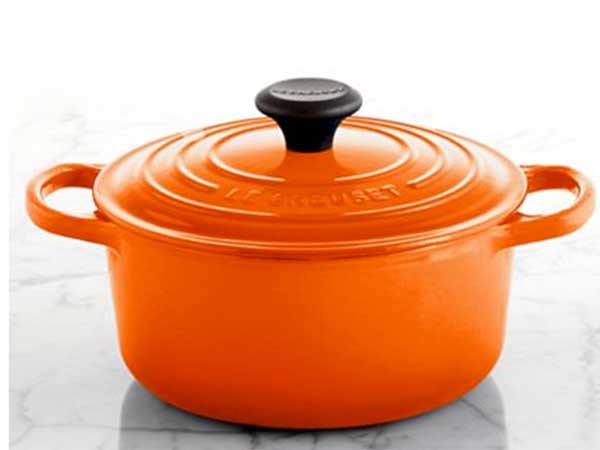 I failed to get a before photo so this is a screenshot of a similar dutch oven with original handle.
I spent the week hanging out with Mom and Dad.
I made no knead bread when I got there. At home I use sourdough but there I did the original NYT recipe.
I wanted to bake in Mom's dutch oven but I was worried about putting the lid in the oven with that handle on it.
For my home dutch oven I bought a metal handle for the lid. I love they way they call it a "classic" stainless steel knob. Not just any old knob.
Mom and Dad live in the sticks and I was making the bread immediately so it's not like we could run out and buy one or order one. I asked Dad if he had anything I could use.
He said, of course, and took me out to the shop.
Here's a closer look in case you didn't catch it in the larger photo.
Yes, that's a box just for handles and knobs.
I got to pick which one I liked.
Then, we had to find the right sized screw.
The screw was too long so we had to cut it using a special cutting gadget that I failed to get a photo of.
I said: wow, you have a gadget for everything.
Dad said: I have gadgets that I haven't figured out what they do yet.
And here we go. Ready for no knead bread.