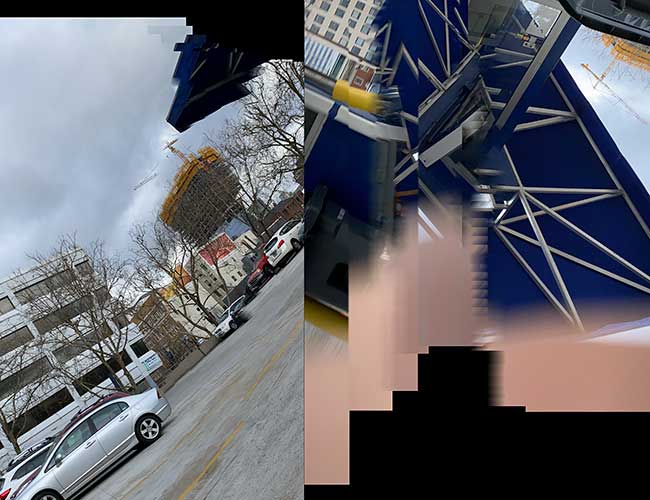 What is this picture? I'm guessing I did this somehow while I was carrying the phone. It looks like the area where the big food cart used to be and is now going to be a luxury hotel/condo tower and an awning? I have no idea.
Our office technology is mostly fixed and we are back at it, in the office, full time. January was super busy with all kinds of things that need to happen at the beginning of the year.
Since the pandemic the bus ridership dwindled so much that they combined 4 routes into one and reduced service. More stops, fewer options.
So I'm back to super long days. I don't hate it but it means I don't get anything done around the house on work days. It's a different rhythm to get back to.
This is my Indigenous bookshelf. It's not complete because I have books stashed all over the place plus digital books. I only pulled out the ones with an Indigenous author and that I could find right away. If you count books with an Indigenous topic, I have at least 3x this many.
I participated in an Indigenous romance author QnA with Erin and Dani of Indigenous reading circle. Here is the URL (When I look on my browser, the URL is crossed out but if you click it, it works fine.) I'm not sure if you can watch it without an Instagram account. Give it a try. It was super fun and I am so impressed with the work these two are doing to promote Indigenous authors.
Here I am represented at the Thai food cart.
Out of time. Pressing publish without proofreading. I love the danger!