Lisa gave us a bucket of apples to take home – that was my one big canning project. I wanted applesauce.
Whenever my braces got tightened, applesauce was a big treat.
I enlisted a helper this time. Now that Bob is retired and can't go anywhere because of The Covid, I can get him into domestic stuff.
I made a strategic error. I have tons of regular mouth jars and only a few wide mouth. But I gave my regular mouth canning lids to Sherri to thank her for generously giving my dad a bunch of jam that he liked.
Canning supplies are tough to find right now.
I had only wide mouth lids for myself. I went through the house and found every possible jar, opened some dilly beans and moved them to a different jar, moved my sourdough to a different jar and I was able to come up with 6 pints and 1 qt.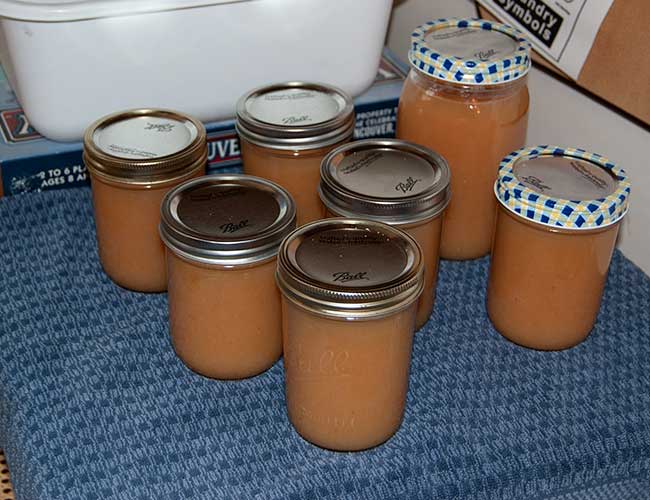 This is the stuff we canned. There are two quarts in the freezer plus we had a big giant bowl to eat all week.