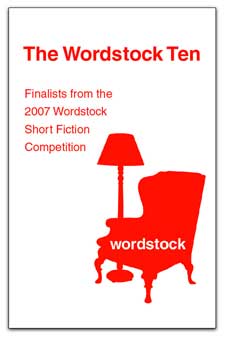 Today Bob and I went to Wordstock III a giant book fair /literary event in Portland. We didn't intend to spend all day there but left the house around 9:30a and didn't get home until 7p. It was fabulous.
We saw authors talking about food and some local restaurant biz dirt. We listened to Wesley Stace read from his book. We saw Lauren Weedman who Bob has a major crush on since the Daily Show days. We saw Harry Shearer read and as soon as he started I looked at Bob and said, "Principal Skinner?" and we giggled for the next 10 minutes.
During the Q&A a really cute kid, wearing a fez, got up and said, "I know you must get this question a billion times a day, but could you do the voices from the Simpsons?" and you could hear a quick rush through the audience because we all were thinking the same thing. "Smithers, let out the hounds," he said in his Mr. Burns voice. It was awesome.
The last talk we saw was Lisa Lednicer and Dan Huntly who wrote a book called Extreme Barbecue. What actually happened was we sat down and put our stuff down in the reading area because we were trying to regroup before heading home. Bob headed for the bathroom when they started. On his way out he saw the library free book table and lingered so that by the time he got back to where our stuff was, they had started their talk and he said, "This sounds interesting." We ended up listening to the whole thing and buying a book and visiting with them after their talk. An excerpt:
Twenty whole chickens bathed in garlic on a rig that resembles a cast-iron satellite dish . . . this is Extreme Barbecue, a tribute to the derring-do behind the craziest grilling contraptions in the country.
The main reason we were at the Festival was the writing contest which I entered in July.
While it would be tempting to write a long story about my writing career (ahem) I will post some links in case anyone is interested. I wrote a novel about 80's hairbands and had a miserable time trying to sell it..
I took some screen writing classes and had a miserable time trying to market those.
In July of 05 I quit writing altogether.
If you've ever been drawn to something like writing, which for me started around the 2nd grade, you'll know that it was sort of like trying to cut off my arm. It didn't take long before I wanted to get back into it.
I started writing stories again and decided to enter the contest as a way of having a goal and a deadline. I actually thought to myself, 'If I get even the tiniest bit of recognition for this, it's a sign to keep at it.' Because after 100 years, writing to zero recognition gets old and you start to wonder about all this time you spend locked up by yourself hitting your head against the monitor and whether your personal satisfaction (ahem) is worth it.
I found out last month that I made the top 10 which was already huge. I bounced around the house for days. The top ten were published into a book sold at the festival and online. There were additional prizes for the top three which were going to be announced at the Festival.
This morning when we got to the event I saw the book on a display table and I told Bob to go look at it. Incredulous, he said, "You're making me look?" "Yes," I said, but I followed behind and looked over his shoulder.
2nd place. whoo-hoo!